This all ties directly to our old friend the high priest of the
Temple of Set
, child-rapist and child murderer, and the apparent true leader of the NSA: Michael A. Aquino. It is this very topic which was most forefront on the desk of the late Ted Gunderson, former Los Angeles FBI station chief. This is the subject matter researched by John DeCamp and the creation of his film Conspiracy of Silence which I have posted many times previously. This ties directly into the modern iteration of the MK-ultra program which involves the ritual torture and traumatic personality fracturing at a young age to create the very real-deal manchurian candidates, mind-controlled slaves.
AUDIO
Listen FREE to today's broadcast of The Story Behind The Story
featuring Dr A. True Ott PhD discussing these very issues. Free downloads also available.
Penn State Scandal: Judge Connected to Accused Child Molester Sandusky's Charity Lets Him Out on Unsecured Bail, No Ankle Monitor
Pedophilia: a Doctrine of the Kaballah and the Talmud
Hayden Fox Weighs In — Additional Confirmations of the Saga at Penn State
Reprint of 1999 Article by John Torell
Conspiracy of Silence – Penn State Chapter II
Read for free online: The Pink Swastika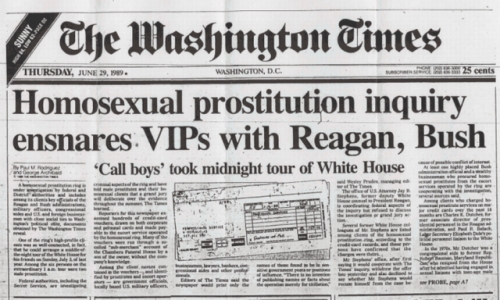 Sandusky Part of Illuminati Pedophile Network
By Hayden Fox
(henrymakow.com)
The Penn State-Jerry Sandusky scandal may just be getting started. Undisclosed allegations implicate Sandusky in a massive homosexual pedophile ring. There is a report Sandusky
"pimped out" boys to donors
and that list includes powerful politicians.
The Penn State scandal is part of a worldwide Illuminati pedophile network where powerful homosexuals prey on vulnerable youths. This includes the
Franklin Cover-Up
(1988-1991) where boys from Omaha Nebraska's Boys Town were
trafficked to Washington politicians.
It includes the 1996
Detroux Affair
in Brussels when a sex predator serial killer implicated much of the Belgian elite and many European aristocrats.
It includes the
Casa Pia scandal
. Casa Pia is state orphanage in Portugal. Witnesses broke silence in 2004. Since then 800 witnesses came forward in the longest trial in Portuguese history. Several elite members were convicted last year of involvement with a pedophile ring dating back several decades.
The convicted included Portuguese TV anchorman Carlos Cruz, former Casa Pia governor Manuel Abrantes, and former UNESCO ambassador Jorge Ritto.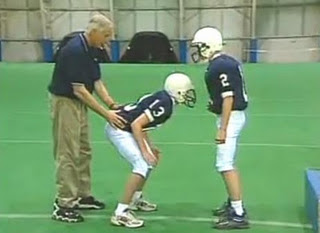 Penn State assistant football coach Jerry Sandusky (left) was indicted on 40 counts of sexual assault on boys ages ten to 15. The indictment is the result of a three-year investigation triggered by a mother pressing charges of sexual harassment of her 15 year old son.
The smoking gun was an affidavit by Mike McQueary, another assistant coach who walked in on Sandusky anally raping a 10 year old boy in the Penn State locker room.
The witness informed head coach Paterno. The only action taken by top school officials was to tell Sandusky not to bring his victims on campus.
None of the coaches or school officials reported a thing to police.
How could an assistant coach caught penetrating a 10 year old boy get away with it? Why did the university protect him?
THE SECOND MILE FOUNDATION
Sandusky founded Second Mile in 1977 as a "foster home dedicated to helping troubled boys with absent or dysfunctional families."
That's what members of NAMBLA (North American Man Boy Love Association) would call a "chicken ranch".
The victim in the 2002 anal rape in the Penn State locker room was a boy housed at Second Mile.
Here it gets interesting - "The Second Mile Foundation was recognized as one of President Bush's 1000 Points of Light. Marvin P. Bush is on the National Collegiate Athletic Association Board of Directors "
This is how child trafficking in plain sight works in America.
Children and teenage minors without parental care become 'wards of the State'. It means CPS (Child Protective Services) has custody of them and juvenile court judges can hand them over to whomever they deem fit.
If you've ever known people that were trapped in the 'Juvie' system, they'll tell you rapes and exploitation happen all the time, and rarely does anybody get in trouble.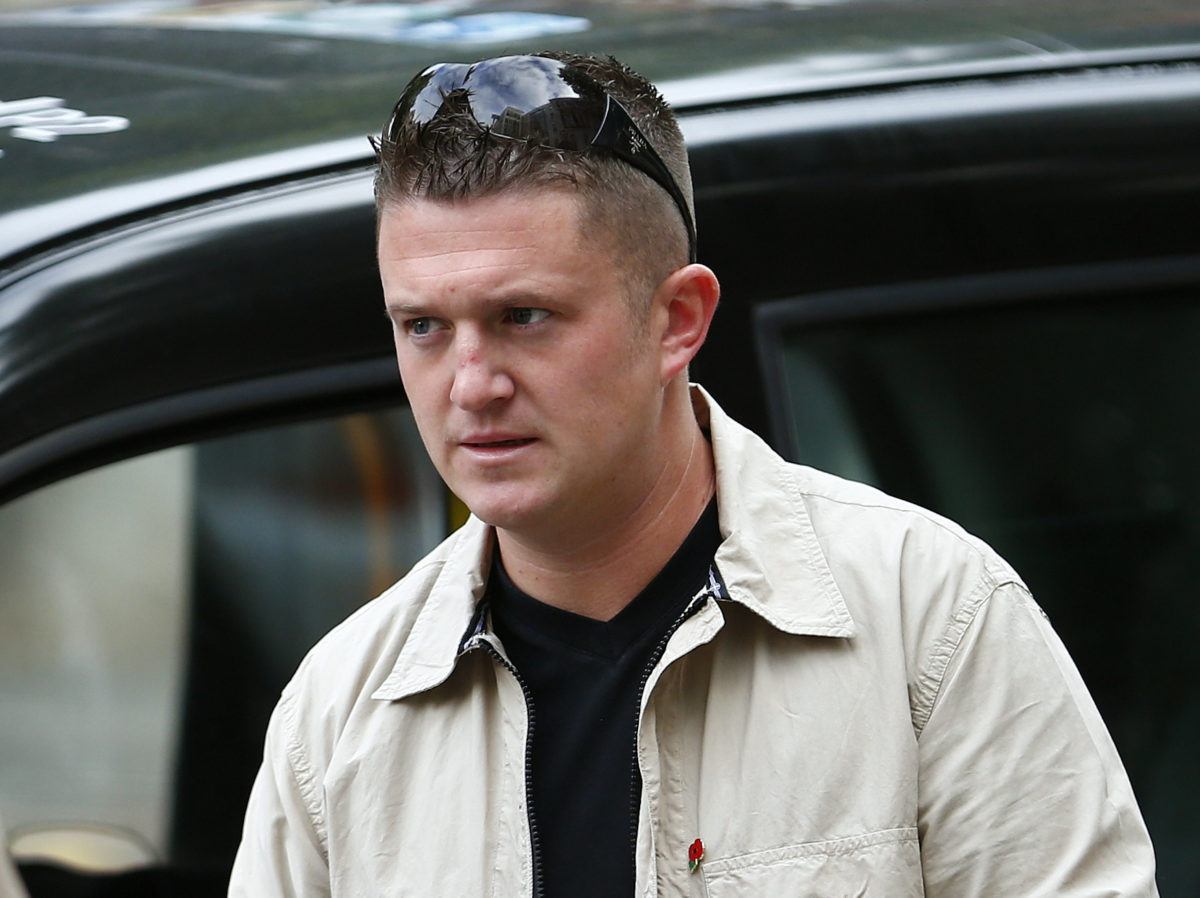 In 2004, Georgia State Senator Nancy Schaefer
found evidence of deep corruption
within the Federal 'child protective services' system which handles children designated as 'wards of the State'.
She reported, "The Adoption and the Safe Families Act, set in motion by President Bill Clinton, offers cash "bonuses" to the states for every child they adopted out [to] foster care. In order to receive the "adoption incentive bonuses" local child protective services need more children." Clinton's Federal changes to CPS and the Juvenile Justice System rewards corruption and shelters molesters. She realized the Federal government has been part of the international trafficking of children.
Gives new insight into the Bush education initiative, "No child left behind".......or was it, "No behind left alone?"
Schaefer was 'suicided' in March 2010, after speaking at the World Conference of Families in Amsterdam in 2009.
Though foster care is usually living hell for children trapped in the CPS system, high profile group homes are often a wonderful reprieve that offer children a safe haven and real chances to aspire to a decent future.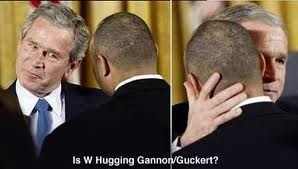 But some are owned and operated as fronts for the elite pedophile rings.
Sandusky was charged with sexually abusing eight boys over a 15-year period. During the entire time, Sandusky was running a foundation for "throw-away boys".
MEDIA WON'T MENTION THE WORD "HOMOSEXUAL"
Gay & Lesbian Alliance Against Defamation (GLAAD) issued the bizarre statement that "a suspected pedophile backed by a powerful institution was allowed to have foster children, while same-sex couples, who can provide loving families, are often denied that opportunity."
According to LGBT logic, Sandusky isn't a homosexual - he's a pedophile heterosexual. GLAAD stressed that Sandusky is married and that most pedophile cases involve "straight, married men." Thus they try to transfer the stigma of gay pedophilia to heterosexuals!
Let's be honest. Heterosexuals are repulsed by same-sexual activity. Saying that men that rape boys aren't homosexual is absurd.
A homosexual demands intimate contact with members of the same sex. The history of homosexuality carries with it a strong connection to pederasty, and a disproportionate link between homosexuality and pedophilia. Why else are most child molestation victims boys when less than 2% percent of the population is homosexual?
The mass media is afraid of the "H" word because it is run by the Illuminati, and it is afraid of gay lobbies.
CONCLUSION
The Illuminati use pedophilia to blackmail and control their members. Perhaps the public can wield the stick.
The Penn State scandal demonstrates that the Illuminati are made extremely vulnerable by their sadistic pedophile practices. So far they have been able to cover up the extent of this network. Further investigation and public pressure could expose and neutralize more Illuminati perverts.
There are many more Jerry Sandusky's in the Halls of Power, and this is a way to identify and remove them.
================================================================
German Bishops caught in massive porn scandal - why didn't they listen to the faithful?
Satanism and Ritual Abuse: Case-by-Case Documentation
Satanist Michael Aquino at the Presidio
Michael Aquino Revisited
Esoteric Agenda
BDSM, Serial Killers & Satanic Power Elite
PDF:
Monarch The New Phoenix Program
Monarch: The New Phoenix Program
Monarch: The New Phoenix Program (135 min)
from
marshall gregory thomas
on
Vimeo
.
Please see doc films # 2 & 3 first, they contain victim testimony. INSCOM is perfecting nonlethal microwave weapons and at the same time neutralizing potential enemies by enfolding all aspects of the previous illegal operations into one program as a force multiplier. The legacy of half a million US citizens used as human guinea pigs in nuclear, biological, and chemical weapons experiments during the Cold War, Cointelpro hit lists, and MKULTRA crimes against humanity lives on today. Dissidents that in the past were visibly attacked or assassinated in a traditional manner are now targeted for elimination using electromagnetic weapons. The targets of nonlethal microwave weapons fit a common profile similar to the targets of previous illegal government programs. People with a history of political activism or whistleblowers are used as human guinea pigs and experimental subjects in terminal experiments that are designed to force suicide, incarceration, or premature death due to the effects of non-ionizing radiation. These political assassinations are accomplished with technology that often leaves no obvious injuries. The theme of forced suicide has remained constant. What is different is that driving a target to suicide using microwave weapons is perfectly deniable because individuals are tormented invisibly. US Army intelligence has achieved perfect deniability for their crimes.
Investigative reporters have independently corroborated the charges being made. They've written that Joint Special Operations Command (JSOC) has a secret weapon, a revolutionary breakthrough in electronic warfare capabilities that will transform how war is waged. A secret weapon that can track and kill anyone in their area of operations, day or night, in any weather. JSOC has a death squad operating with a hit list carrying out assassinations outside the normal military chain of command or civilian oversight. This is against US and international law. It is a war crime and is the same charge made by political activists and whistleblowers, that they are being targeted with classified anti-personnel microwave weapons similar to the active denial system.
When military science papers refer to nonlethal microwave weapons they use the term Revolution in Military Affairs, or RMA. An example of an RMA is the invention of gunpowder or the invention of nuclear weapons. The invention of firearms meant that every weapon that came before it was suddenly obsolete, and a few hundred men armed with firearms could take over entire nations and turn the existing military, political, and social structure upside down. If the Nazi's had invented nuclear weapons in 1940 and had one hundred nuclear bombs they could have taken over the entire world and put in place a fascist state world government. According to the military doctrine papers this is what we are facing today, speed of light weapons that trump all other existing weapons and make them obsolete. Today's battlefield technology uses kinetic weapons such as shells and missiles that travel at maximum speeds of 2-3 thousand miles per hour. Pulse microwave weapons and lasers travel at the speed of light and have demonstrated the ability to detonate shells and missiles in flight.